Learn about our guys at the Glenwood Branch in Colorado!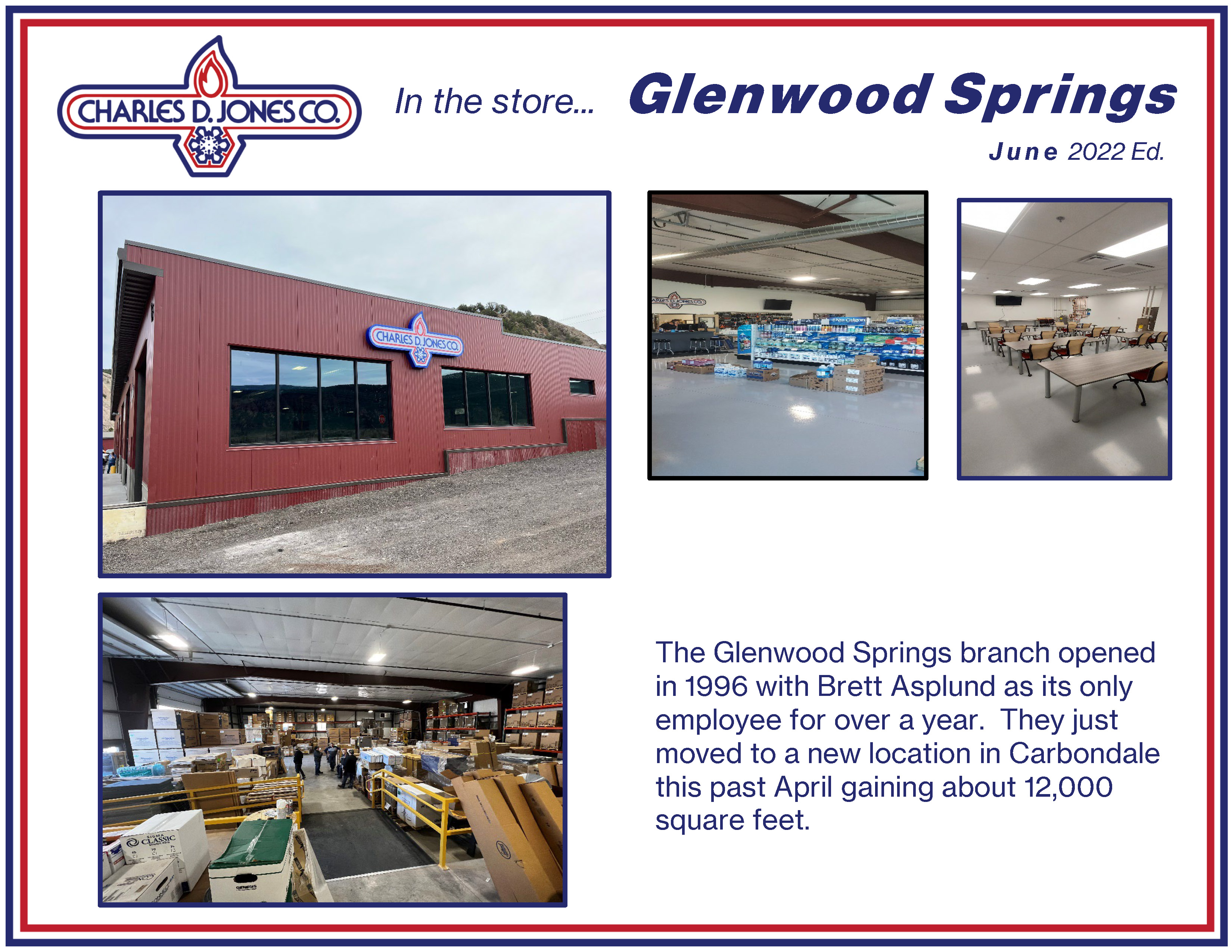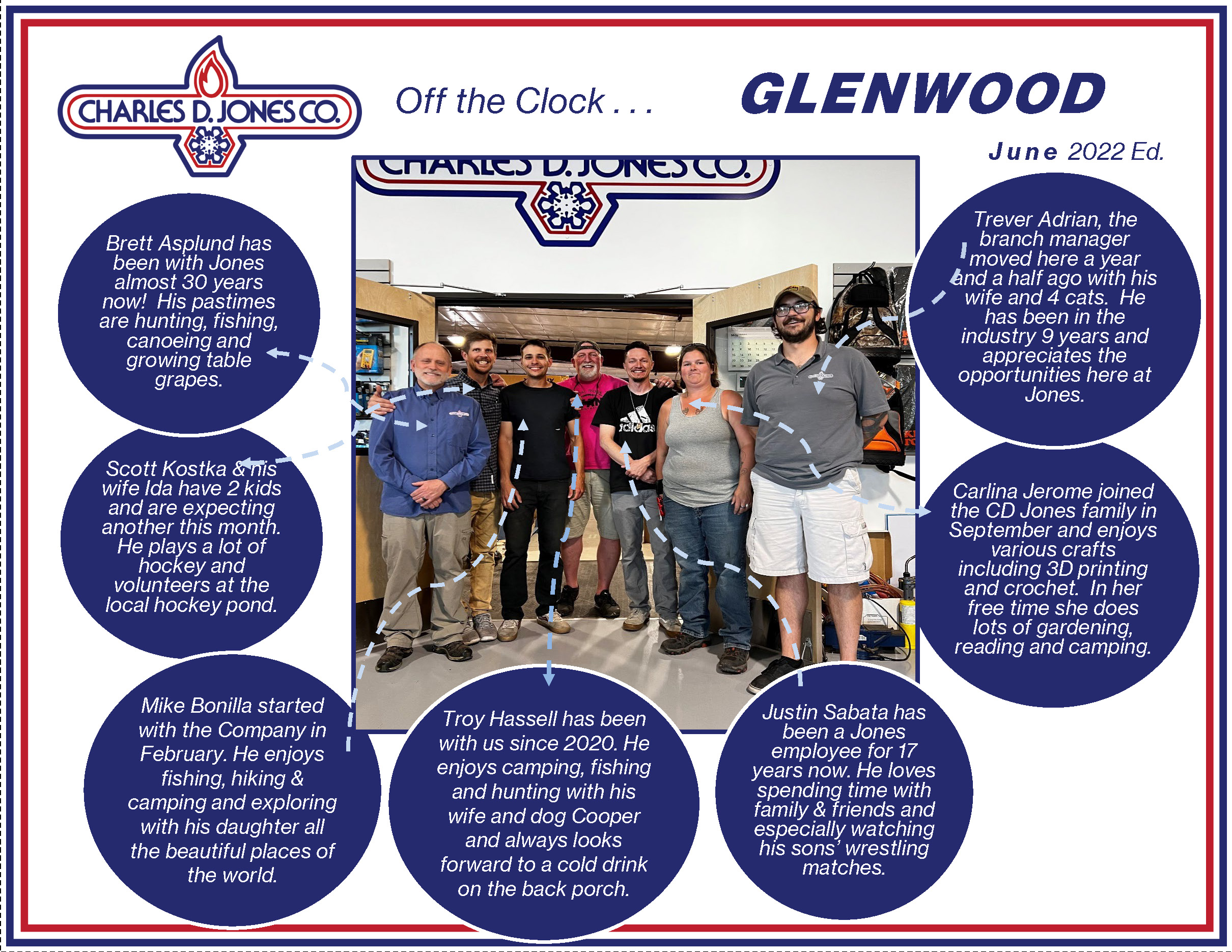 - Brett Asplund has been with Jones for almost 30 years now! His pastimes are hunting, fishing, canoeing and growing table grapes.
- Scott Kostka & his wife Ida have 2 kids and are expecting another this month. He plays a lot of hockey and volunteers at the local hockey pond.
- Mike Bonilla started with the Company in February. He enjoys fishing, hiking & camping, and exploring with his daughter all the beautiful places of the world.
- Troy Hassell has been with us since 2020. He enjoys camping, fishing, and hunting with his wife and dog Cooper and always looks forward to a cold drink on the back porch.
- Justin Sabata has been a Jones employee for 17 years now. He loves spending time with
family & friends and especially watching his sons' wrestling matches.
- Carlina Jerome joined the CD Jones family in September and enjoys various crafts including 3D printing and crochet. In her free time, she does lots of gardening, reading, and camping.
- Trever Adrian, the branch manager moved here a year and a half ago with his wife and 4 cats. He has been in the industry for 9 years and appreciates the opportunities here at Jones.