Learn about our guys at the Centennial Branch in Colorado!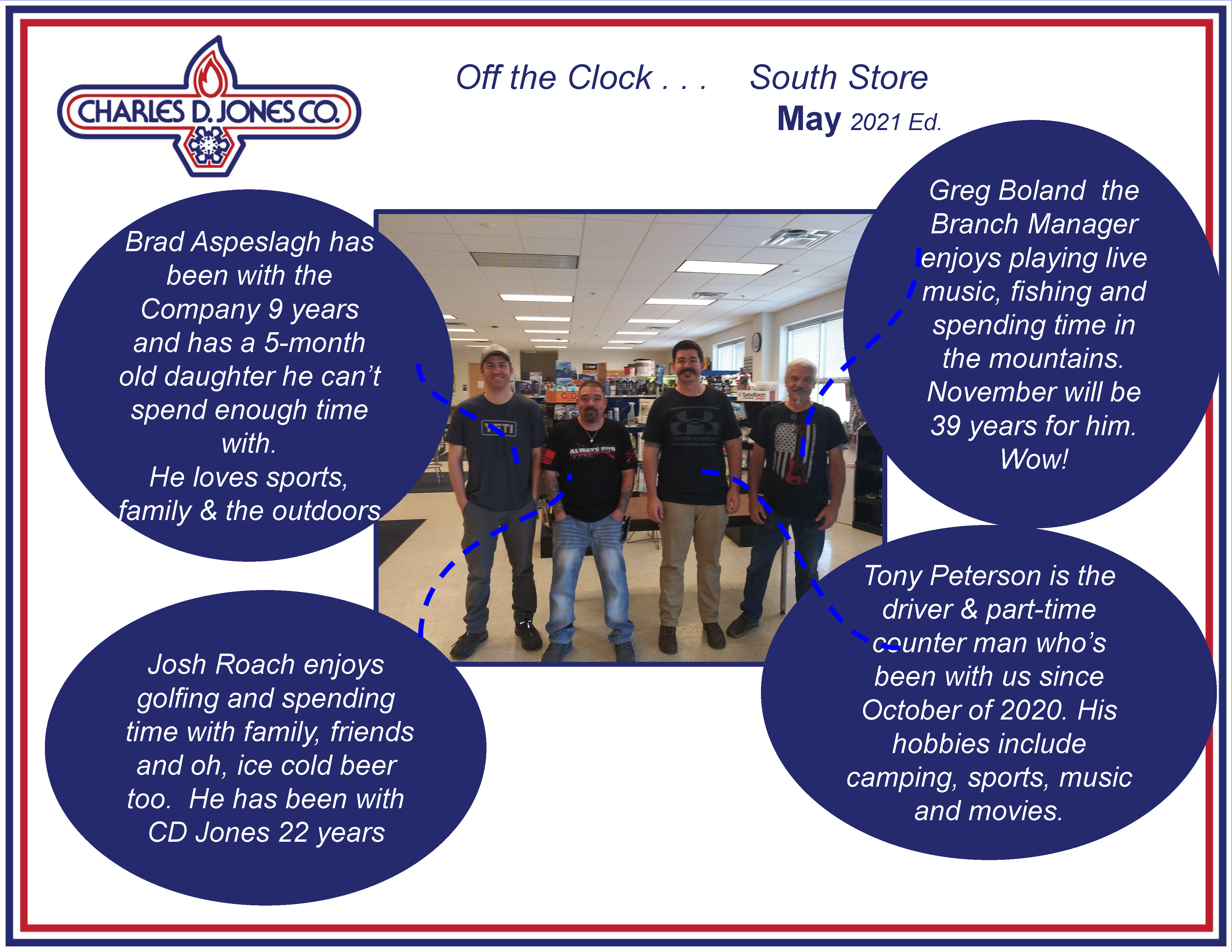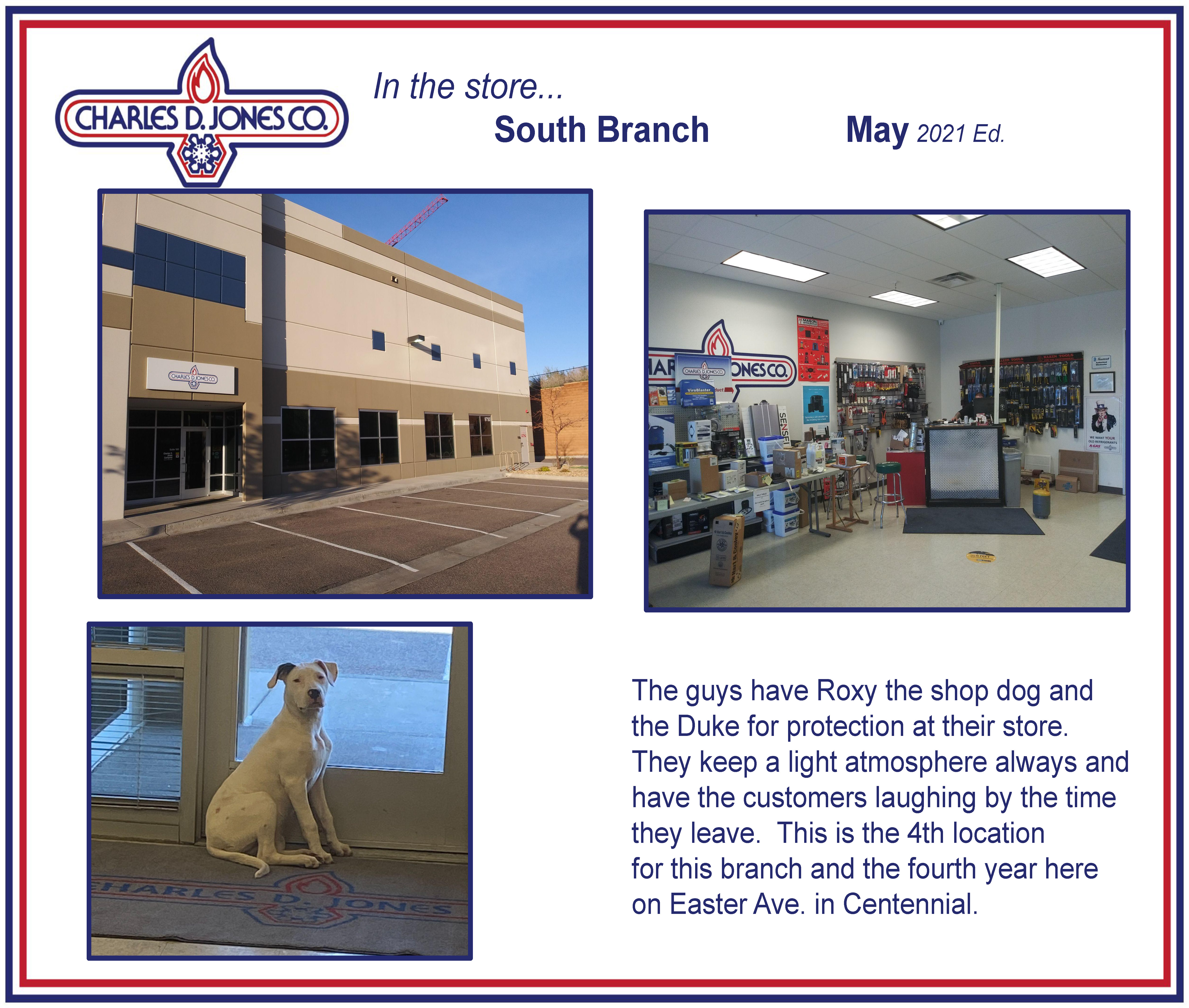 - Brad Aspeslaugh has been with the company for 9 years. He has a 5-month-old daughter he can't spend enough time with. He loves sports, family and the outdoors.
- Greg Boland, Branch Manager, enjoys playing live music, fishing, and spending time in the mountains. November will be 39 years at Jones for him. Wow!
- Josh Roach enjoys golfing and spending time with family, friends, and of course.. ice-cold beer. He has been with CD Jones for 22 years.
- Tony Peterson is our driver and the part-time counterman, been here since October of 2020. His hobbies include camping, sports, music, and movies.
Roxy the Shop Dog and Duke protect the store. These two always keep a light atmosphere and have the customers laughing by the time they leave. This is fourth year we've been at this location.